Welcome to Dream Launchers Media and Digital Alchemy Entertainment
Roll over the images to the left for more information.
Real Estate & Architecture
We can help with architectural rendering, 3D architectural rendering, architectural visualization, real estate virtual tours, real estate marketing tools and more!
Corporate Communications
Corporate Communications are the basis of what we do. We use video, special effects, interactive tools, soundtracks and more to inspire action, evoke understanding and change attitudes.
Trade Shows
Tradeshow video production is one of our specialties. With the tools we give you, your trade show booth will follow up on leads and close sales rather than just collect business cards and give out brochures.
Investor Relations
Investor relations services and investor relations tools need to prove the value of the company to investors. We do just that, and we excel at demonstrating hard to describe concepts that can be crucial in convincing an investor.
Science (Medical/High Tech)
Whether it is 3D medical animation, high tech video production or interactive tools to communicate key science concepts, we can help.
Sales and Marketing
Even the best products need help to break into today's market. Our sales tools and marketing video production can automate much of your sales process so you can focus on completing more sales even while your customers are better served.
Resources
Contact Us
Infomercial Video
Dream Launchers Media gives you strategic advantage through our expertise in fields such as visualization (show intangible features), architectural rendering (show it before it is built), corporate communication (evoke understanding, change attitudes and inspire action), real estate marketing tools (demonstrate neighbourhood growth), sales tools (get leads & overcome objections), 3D medical animation (show inside the body at any scale), investor relations services (educate and influence investors), interactive multimedia (collect information and adapt to it), tradeshow video production (get contacts AND generate revenue), training video production (create long term retention and comprehension).
This site requires the latest version of Apple Quicktime, and is best viewed at resolutions of 1024x768 and above.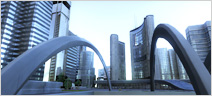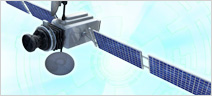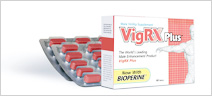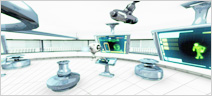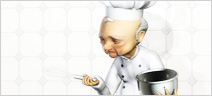 Dream Launchers Media is the media production arm of the Dream Launchers Project (DreamLaunchers.org) in partnership with Digital Alchemy (http://www.alchemyentertainment.com)
Copyright 2006 Dream Launchers Digital Alchemy